NATURE RESERVE
The park is a protected area and winds between Viareggio and Livorno.
Perfectly accessible thanks to an environmental land management project and paths with information boards along the route, the area can be visited and explored. It is possible to book an excursion, accompanied by experienced staff, and visit the historic estates of the Medici, Lorraine and Savoy families.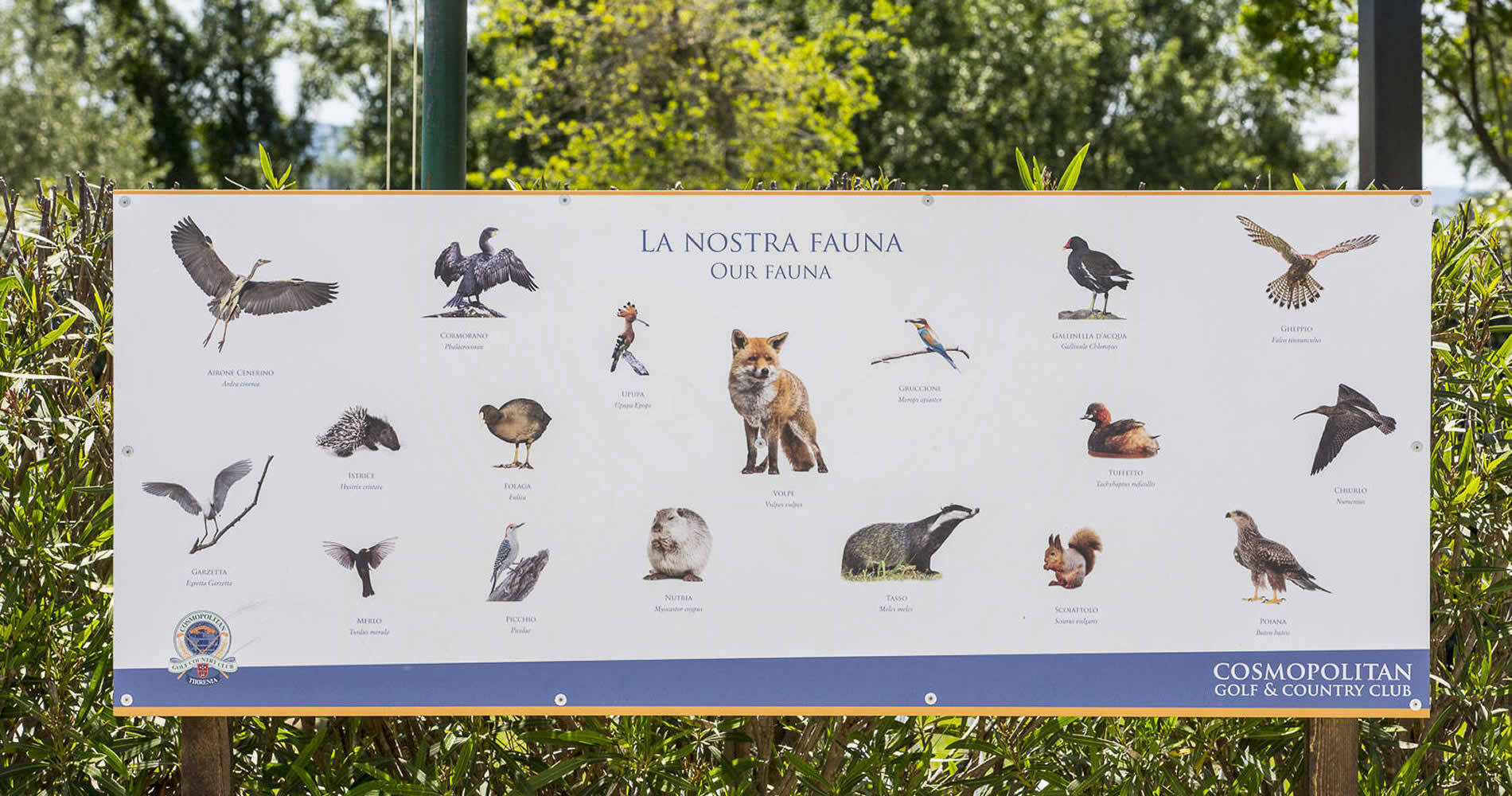 ENVIRONMENT PATH
Make your visit to the Cosmopolitan an unforgettable experience, immersing yourself in a path embraced by the lush ecosystem that embraces the golf course.
In fact, following the "Environment Path", you will enjoy privileged points of view on each hole, you can run and play sports in peace and, for the more curious, there is also the possibility of bird watching.
An experience that will remain with you, to do even with the little ones. Yes, children: have you ever seen a fox up close? Has a nice badger ever passed you? And again: have you ever tried to take a picture with squirrels? They say they are extremely vain: you just have to try it with your own eyes!