TECHNOLOGY AND TRADITION
Training golfers capable of mastering their swing and knowing how to manage any type of course: this is the mission of our Academy.
We believe in the need to help develop a personal game and, for this reason, we make use of the correct balance between traditional teaching and the use of the most modern technologies.
At the Cosmopolitan Golf Club you will find highly qualified professionals, ready to give lessons tailored to your level of play, from beginners to professionals, to feed a path of constant growth and improvement.
Housed in the heart of a 50 square meter indoor facility, with its broad outward gaze, the Golf Academy is the ideal space to train
A computer station and 2 fixed cameras ready to capture every moment of your performance allow the scrupulous computerized analysis of each swing.
Students also have 16 other covered stations available under the canopies surrounding the Cosmopolitan: the presence of many large reserved spaces is extremely effective for gradual learning.
Upon your arrival you will be greeted by a front office which will take care of entering personal data in an IT archive, which is then constantly updated by the instructors. Personal progress, thus recorded, will be made available to everyone in the format that is most convenient: dvd / tape / file sent by email.
Golf professional
Tommaso Perrino and Francesco Mainardi, who grew up golfing at the Cosmopolitan Golf & Country Club, are now Head Coaches. With their highly-developed technique and remarkable communication skills, the two masters give great support to golfers of all levels of play.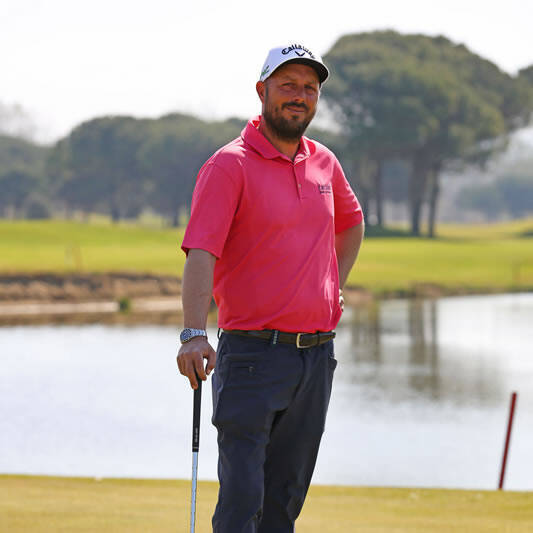 Tommaso Perrino
Maestro federale
tommasoperrino@hotmail.it
After winning the 2019 Italian Open reserved for the disabled, Tommaso Perrino was chosen as the CT of the Paralympic Team. In addition, in October 2020, he won the wild card to participate in the Italian Open of the able-bodied and his results were a great joy for the whole club.
Tel. 3921968107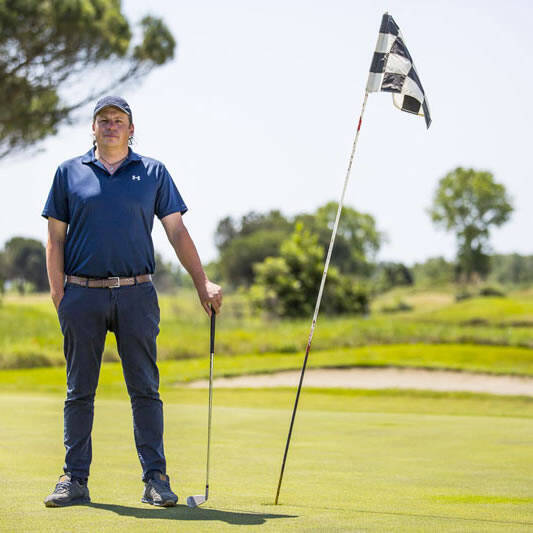 Francesco Mainardi
Maestro federale
mainardi_francesco@libero.it
Francesco has been part of the Italian National Team and today he dedicates himself wholeheartedly to teaching and perfecting the technique of his students.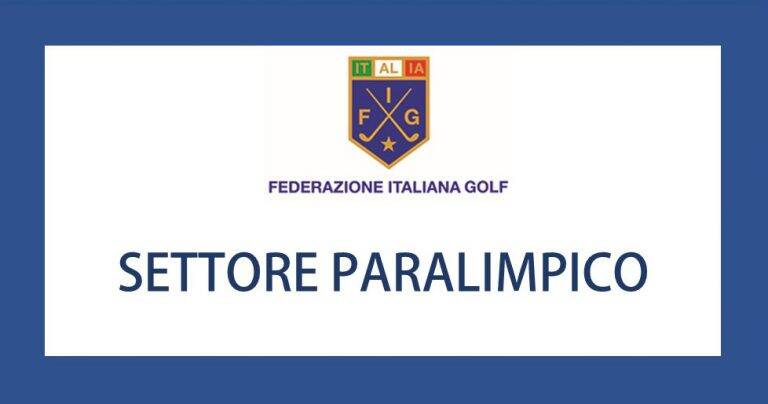 Training Centre for Athletes with Disabilities
The Club is specifically dedicated to the practice and improvement of sports discipline for athletes with disabilities.